I'm not going to write a whole thing about what kind of year this has been because y'all already know. But I will say that this was the year I fully embraced reading romance, and I give it a lot of credit for helping me get through the uncertainty and anxiety of these past many months. Stories of joy, of vulnerability, of identity, and yes, falling in love made me laugh, smile, swoon, and sometimes cry. They make up the bulk of my list.
First, shout out to audiobooks for making my reading life possible.

I was going to stick to just my top 10 books, but I loved too many, and I've leaned hard away from restraint this year. It just doesn't serve me anymore. We all deserve a little indulgence in our lives. So here are 20 books I loved in 2020 in no particular order, except like the first few, which are definitely at the top.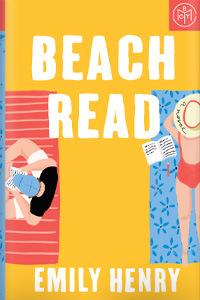 Beach Read by Emily Henry
She's a romance writer, and he's basically Guy from Your MFA and her old college nemesis. They strike up a challenge to write in the other's genre, which also prompts them to guide each other through their process. She takes him on a bunch of fun, romantic dates, and he lets her in on his research and interviews. It's beautifully written with sparkling dialogue, tight pacing, and evocative language. Josh also read it, and he said it was funny and made him want to write again. If you're coming from literary fiction or women's fiction, this would be a great first foray into romance as it's also on the more grounded, realistic end of the spectrum (aside from one coincidental plot point that makes them neighbors early on for ~RoMaNcE rEaSoNs~). This was one of the rare books that I started all over again right after I finished it and purchased the paperback. And the audio is wonderful.
Station Eleven by Emily St. John Mandel
Early in the pandemic, I felt pulled to read a pandemic book. Morbid curiosity, I suppose. It just so happened that my friend, Chris, had recently read it, and then on a whim, without realizing I was interested in it, he sent me a copy. It's a sprawling novel that covers multiple POVs and long spans of time, beginning with a pandemic and following a traveling theater company, people stranded in an airport, a cult leader, while weaving in the past. I almost never cry while reading books. I can count on one hand the times I have. But this one got me multiple times. If you can't tackle it right now because it feels too close to reality, I get it. But I will say that this book is deeply human, fundamentally hopeful, and cathartic to read.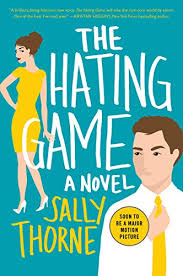 The Hating Game by Sally Thorne
I don't know if I first read this book in 2020 or 2019, but I definitely read it multiple times this year. This is the tropiest, swooniest, funniest romance I've probably ever read. It is pure joy. Lucy and Josh are rivals working at a book publisher that has just merged from two distinct companies into one. They play various games to get on each other's nerves like the staring game and, when things really escalate, the HR game. They're up for the same promotion, naturally, but as they compete with each other, they also, you know, fall in love. It's a prime model for enemies to lovers, and it has a really distinct first person narrator in Lucy. It is my ultimate comfort read.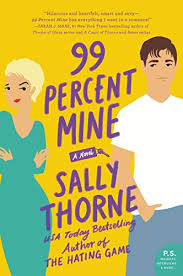 99 Percent Mine by Sally Thorne
This one seems to be a hit or a miss for people For me, it's a hit. The intricate layering of character and plot is so masterful in this book that I studied the text from a writing viewpoint and broke down all the ways I think it works. In true Sally Thorne fashion, the first person POV is distinct and almost claustrophobic — you have to read for a while before you see it working, but the payoff is *chef's kiss*. Darcy has been in love with her childhood friend and best friend of her twin brother, Tom Veleska, for basically her whole life. The perfect man, she calls him. Now he's leading the renovation on her recently deceased grandmother's house. If you read only one Sally Thorne, go with The Hating Game, but if you like that one, maybe give this one a try.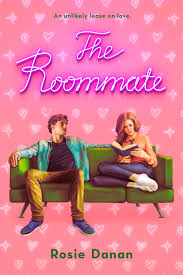 The Roommate by Rosie Danan
Okay, listen. The premise of this book is going to sound… silly? smutty? Just… hold your judgment. Clara moves across the country to finally try to make a go of things with her long-time friend and crush. She's supposed to be moving into his house, but when she gets there, he's going on tour with his band and has gotten her a different roommate named Josh. And Josh is… a porn star. When I tell you this is one of the most emotionally deep romances I read this year, I mean it. Also, I low key learned a lot about the porn industry?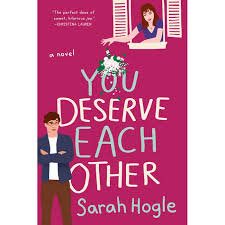 You Deserve Each Other by Sarah Hagle
I don't know what it is about this book exactly, but it felt very different from anything else I've read. These two are engaged to be married, but somewhere along the way, they've fallen out of love and are now actively sabotaging the wedding, hoping the other will be the one to call it off. It's lovers to enemies to lovers, and it's funny and moving and hopeful.
Call of the Wild + Free by Ainsley Arment
I read this right after we decided to homeschool our kids, and I credit it with eliminating my anxiety and bolstering my confidence, much like finding the right mom friends helped me find my footing in motherhood. It's on the crunchier, gentle parenting, free range side of the spectrum. It made me feel well-equipped and excited to tackle homeschooling but ALSO to more deeply connect with my kids.
Bringing Down the Duke by Evie Dunmore
This is the first book in a series called The League of Extraordinary Women, so you know it's feminist AF. It's a historical, and the heroine is a blue stocking in one of the first classes of women admitted to Oxford. She's also a suffragette, (as is the heroine of the second book, A Rogue of One's Own, which is also great). She spars with and then falls for a young duke who has the power to actually change the laws restricting so many women. It's very funny and smart.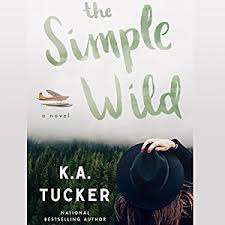 The Simple Wild by KA Tucker
Calla, a sort of shallow city girl, flies to rural Alaska to reconnect with her estranged father before he dies from cancer. He's a bush pilot, and so is Jonah, his surrogate son, who hates Calla on sight. (If you're sensing that I'm a sucker for a good enemies to lovers story, you're on to something.) Calla comes to love the Alaskan wilderness and works through some big family and identity issues, but of course, she was always going to leave again, and her father's illness is terminal. So yeah, it's sad at times, but it's handled with sensitivity, and the angst is earned.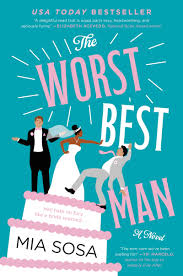 The Worst Best Man by Mia Sosa
She's a wedding planner who was once left at the alter, and now she's trying to grow her business with an opportunity to be the in-house wedding coordinator for a big hotel, but to get the job, she has to work with her ex-fiancé's brother and best man. There's some fake dating, an Only One Bed situation, and a lovely cinnamon roll hero in this one.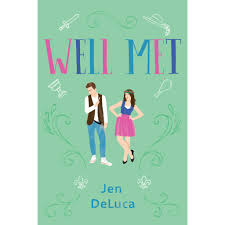 Well Met by Jen DeLuca
Do you want your romance set at Renaissance Faire? This one follows a heroine helping her older sister and niece following a bad car accident, which leads her to join the local Ren Faire as a chaperone for the niece. There, she meets the grumpy English teacher running the whole production who bristles at every small improvement she tries to make and seems to judge her every move. But once she understands why he has such a tight hold on the Faire, she changes her mind about him. Bonus: it's a series, and book 2, Well Met, is already out.
Long Shot by Kennedy Ryan
Technically, I think I read this one on like December 30th of 2019, but it won a Rita award, and it's an ambitious book. The story puts domestic abuse and violence on the page, so please consider whether this is a book for you or if you need more info before you take it on. The romance, obviously, does not occur between the same couple as the abuse. It's also a sports romance. The couple is essentially destined to be together, but their paths diverge, and when they cross again, she's with someone else. I wouldn't trust just any writer to tell a story involving domestic violence that also has an HEA, but I did feel like Kennedy Ryan handled it sensitively. This is also the first in a series. The second book, Block Shot, is also good.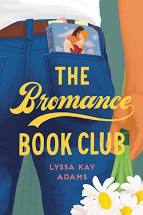 The Bromance Book Club by Lyssa Kay Adams
I rolled my eyes a little at the premise of this book (and series). It's about a group of guys who read romance novels and help each other learn about toxic masculinity and how to be worthy of and honest in all of their relationships. I'm just saying, at times, that struck me as some high fantasy. Did I always find the guys' wokeness and commitment to their education believable? No. But it's presented with enough skepticism from other characters to kind of pull it off. Anyway, believability aside, all three of these books have some surprisingly profound emotional moments and A+ dialogue. The first book is a second chance romance between a pro baseball player with a lifelong stutter and his wife whose life has gotten swallowed up by his job and their kids.
How to Raise a Wild Child: The Art + Science of Falling in Love with Nature by Dr. Scott Sampson
This is the only book on my list by a man, and it may very well be the only one by a man that I read all year. Men. I don't miss them. Back in the fall, when I was trying to navigate homeschooling and reading all this research about the importance of time in nature for kids, I literally googled "how to love nature" because I'm… not a big fan of Houston in August. This is the book that came up in my search. It has some practical tips for introducing more time, and more meaningful experiences, in nature to your kids. Also, have you ever watched Dinosaur Train? Scott Sampson is THE Dr. Scott the Paleontologist.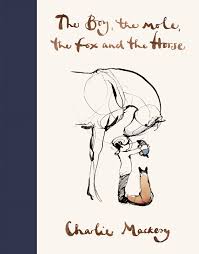 The Boy, the Mole, the Fox, and the Horse by Charlie Mackesy
This is the book we all need to get through this year. I'm not sure if it's technically a children's book or not. It has beautiful illustrations and a lovely message about resilience and friendship and difficult emotions, and I bawled when I read it to my kids the first time.
Love Her or Lose Her by Tessa Bailey
Another second chance romance with a heroine who yearns to open a restaurant and really make something of herself and a hero who has closed off to her and hopes handling practical needs is enough to fulfill his duty to someone he fears has outgrown him. It's the second in the series. They're all good, but I felt like this one did the heaviest emotional lifting of all three.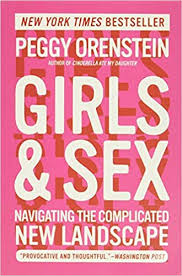 Girls & Sex by Peggy Orenstein
I can't say I enjoyed reading this, but it certainly opened my eyes to what girls today are dealing with when it comes to sex. I'll probably revisit this one a little further down the road.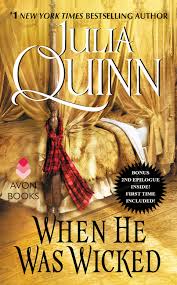 When He Was Wicked by Julia Quinn
Well, I couldn't very well put all the Bridgerton books on this list, but yes, the series is good, and if you liked the Netflix show, I think you'll like the books. The show will never have dialogue as sparkling as JQ's. This is the most depressing book in the bunch, which is absolutely on brand for me. Francesca Bridgerton's husband dies. His cousin and very close friend and long-time admirer of Francesca, Michael, inherits his title. Heads up that there's obviously loss of a spouse but also miscarriage in this one. If you love a guilt-ridden, pining, somewhat self-loathing hero, give it a try.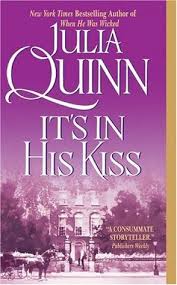 It's in His Kiss by Julia Quinn
Book 7 in the Bridgertons series is Hyacinth's book. There's an attempted jewelry heist and cross-dressing and a hero with big dad issues, and Hyacinth is the most delightful of all the Bridgerton siblings. Fight me.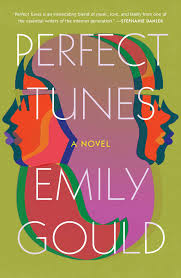 Perfect Tunes by Emily Gould
Laura is a budding young singer-songwriter who moves to NYC and strikes some small success in an impromptu band with her best friend, who is beautiful but not really a musician. Meanwhile, Laura has a whirlwind crush/relationship with a musician whose band is just taking off in a big way. Their relationship is short and results in a child, which changes the course of her life. This books is so perceptive about motherhood, friendship, art, and what it's like to hold onto ambitions and talent for years, never really getting the chance to go all in on them.

So, that's it! The books that made a big impression on me this year. I hope you also got to enjoy some stories this year. Feel free to yell at me about any of your favorites, and let me know what you think if you read any of my top 20!
Happy reading in 2021!